Export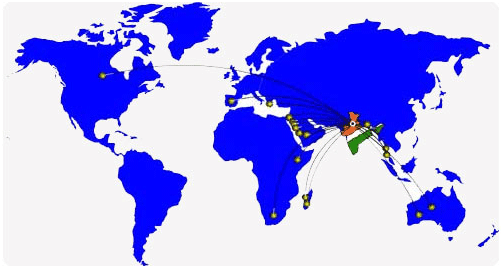 Favourite Plus Ceramics exports to more than 20 countries round the Globe.
The International Marketing operations are organized by a specialist export division that manages a network of international agents and distributors. Now in international markets we enjoy a similar brand Recall as that of Domestic.
Our Brand"DGF"has today become synonym of Quality, service and innovation not only in the domestic market but even in the international market. "DGF" products are also well accepted in European market.
With increased capacity, increase in turnover and a growing domestic and exports market, Favourite Plus Ceramics is set to emerge as a leader in the international ceramic tiles market.
we would be very happy to receive your inquiries, please contact.
info@favouritetiles.com